Speakers

Gervais Berube
Université du Québec à Trois-Rivières Canada

Mark McLaughlin
Merck Sharp & Dohme USA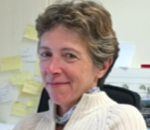 Catherine Guillou
University of Paris-Saclay France

Larisa Klapshina
Nizhny Novgorod State University Russia

Fabio Marinelli
University of L'Aquila Italy

Alexander V. Sirotkin
Constantine the Philosopher University Slovakia

Shaaban K. Mohamed
Manchester Metropolitan University UK

Matthew D. Lloyd
University of Bath UK
Recommended Global Chemistry Conferences
Pharma Chem 2018
Welcome Message
About Conference
Pharma Chem 2018 invites professional pharmaceutical scientists, pharmacists, researchers, professors, scientific communities, delegates, students, business professionals and executives from all over the world to attend the "21st International Conference on Pharmaceutical & Bio-Inorganic Chemistry" scheduled during Oct 31- Nov01, 2018 at San Francisco, USA. The main theme of this Pharma Chem 2018 is Therapeutic Moieties, from a Bright Idea to the Market Place which covers a wide range of critically important sessions.
This scientific conference enables every speaker to gather all the novel innovations and developmental techniques on pharmaceutical chemistry and Advanced inorganic chemistry. This conference could be a global platform for sharing and exploring new areas of research and development and also to the raising of technologies in the field of Pharmaceutical chemistry and Inorganic Chemistry. It provides a professional area to discuss, present and learn about Spectroscopy, Chemical biology, Computational chemistry, Clinical Pharmacy, Pharmaceutical Engineering, Drug design and development, Chromatography, Pharmaceutical Microbiology, Pharmacokinetics and Pharmacodynamics, Analytical Pharmacognosy, Pharmaceutical Biotechnology, Pharmaceutical Industry, Physical Pharmacy, Emerging oncology drugs in pharma, Drug Delivery Techniques, Pharmaceutical Biochemistry, Supramolecular and Surface Chemistry, Pharmaceutical Nanotechnology, Pharmaceutics.
The scientific program includes Keynote & Plenary Talks, Video Presentations, Poster Presentations, E-Posters, and Exhibitors. It is the best platform for both industrial and academic scientists to learn about the new innovations and technologies taking place.
ConferenceSeries LLC Ltd Organizes 1100+ Conferences every year across USA, Europe & Asia with support from 1100 more scientific societies and Publishes 750+ Open Access Journals which contains over 35000 eminent personalities, reputed scientists as editorial board members.it provides the perfect platform for global networking as it brings together renowned speakers and scientists across the globe to a most exciting and memorable scientific event filled with much enlightening interactive sessions, world-class exhibitions, and poster presentations.
Benefits:
1. 90000+ users and 160000+ views to our Library containing Abstracts.
2. The Career Guidance Workshops to the Graduates, Doctorates and Post- Doctoral Fellows.
3. Accepted Abstracts will be published in PubMed, MEDLINE, ProQuest, Scopus, EBSCO, CAS, Hinari, Index Copernicus, Google Scholar, Scirus, DOAJ indexed journals.
4. The abstract will be labeled with DOI by CrossRef.
5. Speaker and Abstract page will be created in Google with your name and photograph.
6. YouTube video and speaker webpage will be created with your name and affiliation.
7. A chance to attend other conferences freely at the same venue.
8. Live to the stream of your presentation through our websites and YouTube.
Target Audience
Pharma Chem 2018 Exhibition & conference warmly welcomes,
Faculty (Professors, Associate Professors, Asst. Professors )
Eminent Scientific Professionals in Pharma and Chemistry
Pharmaceutical Business Entrepreneurs
Manufacturing Pharmaceutical products Companies
Manufacturing Medical Devices Companies
Pharmaceutical and Chemistry Associations and Societies
Lab Heads
Ph.D. Students
Master Students
Market Analysis
Pharmaceutical industry is responsible for the development, production and marketing of medications. Thus, its immense importance as a global sector is inarguable. In 2014, total pharmaceutical revenues worldwide had exceeded one trillion U.S. dollars for the first time. North America is responsible for the largest portion of these revenues, due to the leading role of the U.S. pharmaceutical industry. More than any other industry, the pharmaceutical sector is highly dependent on its research and development segment. The top pharmaceutical companies invest up to 20 percent of their revenues in R&D measures. The United States is a traditional stronghold of pharmaceutical innovation.
Global pharmaceutical growth
Recent research projects that Global growth rate for the pharma industry of 6.3% CAGR through 2022, up from the 5% CAGR it predicted last year for the 2014-2020 period.,which is evaluated. The overall $1.12 trillion market in 2022, says Evaluate, will rise at a faster clip during 2016-2020, then slow down a bit as major patent expirations take hold. (Evaluate says that the global market actually declined by 1.0% in 2015, but will grow by 4.8% in 2016. Prescription sales excluding generics will rise 4.4% this year, and will reach $1.006 trillion in 2022. During the 2008-2015 period, the compound annual growth rate of global R&D spending was 1.7%; during the 2016-2022 period, the rate will grow at 2.8%. The year-over-year increase, however, will remain around 3%, versus some dramatic jumps seen in 2013, 2014 and 2015. Overall spending will reach $182 billion in 2022.Research firm says that world wide drug sales increases year by year.The below figure represents the world wide prescription drug sales.
Past Conference Report
MedChem and TDD 2017, USA
Conference Series LLC Ltd, successfully organized 18th International Conference on Medicinal Chemistry & Targeted Drug Delivery during December 06-08, 2017 at Dallas, USA and received a great and fruitful response. Eminent Scientists, Researchers, Pharmacists, Industry Professionals and scholar students have made their resplendent presence and addressed the gathering.
The theme of the conference "Scientists Unlock Research: Riding Waves in Chemistry, Drug Discovery and Smart Drug Delivery."
MedChem & TDD 2017 Organizing Committee would like to thank the Moderator of the conference, Ms. Olayide A. Arodola, University of KwaZulu-Natal, South Africa who contributed a lot to the smooth functioning of this event.
Conference Series LLC Ltd, would like to convey a great appreciation to following honorable guests and Keynote speakers.
L. Mario Amzel, Johns Hopkins University, USA
Thorsten Nowak, C4X Discovery Holdings PLC., UK
Tatsuya Takagi, Osaka University, Japan
Victor Hruby, University of Arizona, USA
Concepción González-Bello, University of Santiago de Compostela, Spain
Carsten Detering, BioSolveIT Inc., USA
Jetze J. Tepe, Michigan State University
Marc Le Borgne, University Lyon 1, France
Mitsuji Yamashita, Shizuoka University, Japan
Very Special Thanks to our Exhibitors and Sponsors to have bestowed and their faith and invested in us to make this event a fruitful one. We hope you continue your support in our future endeavors.
Conference Series LLC Ltd, also took the privilege of felicitating MedChem & CADD-2016 Organizing Committee, Editorial Board Members of Journal of Medicinal Chemistry, Journal of Drug Designing and Biochemistry & Pharmacology, Keynote Speakers, Chair and Co-Chairs and Moderator whose support made the conference a great success.
Let us meet again @ Pharma Chem 2018
To Collaborate Scientific Professionals around the World
Conference Date Oct 31- Nov 1, 2018
For Sponsors & Exhibitors
Supported By
All accepted abstracts will be published in respective Conference Series LLC LTD International Journals.
Abstracts will be provided with Digital Object Identifier by